Teens aren't the only ones who are undergoing orthodontic treatment. Adults are as well. They too are choosing to change their smile with the help of orthodontic treatment.
Just How Many Adults are Undergoing Orthodontic Treatment?
The American Association of Orthodontics estimates that approximately 20% of all orthodontic patients are adults. That comes out to 1 in every 5 patients who are getting some type of orthodontic treatment, such as Invisalign, traditional braces, or clear braces, are over the age of 21.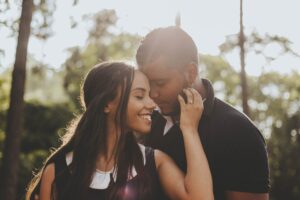 Why is Orthodontics for Adults So Popular?
Just like with teens, the reason why an adult would undergo orthodontic treatment will vary depending upon personal preferences and circumstances. Some individuals may choose to undergo orthodontic treatment just to improve their appearance, while others want to improve their oral health or to treat a specific problem.
Some of the most common reasons why adults need orthodontic treatment include:
Changes to their appearance - orthodontic treatment can improve a person's smile by making their teeth appear straighter and more even.
Improve oral health - straighter, more even teeth are easier to brush and floss.
Correct over- and underbites - over- and underbites can cause problems with speaking and eating.
Relief from jaw pain - jaw pain can sometimes be caused by teeth grinding or clenching. People with straighter teeth and a more even bite tend to not clench or grind their teeth. Orthodontic treatment can help correct a person's bite and straighten their teeth.
What Treatment Options are Available for Adults Considering Orthodontics?
Adults who are considering undergoing orthodontic treatment have a number of treatment options available to them. Orthodontic treatment options that are available to adults include:
The type of orthodontic treatment that will be used will depend upon the types of problems that need to be corrected.
For example, Invisalign is great with correcting overcrowded teeth or gaps between teeth. However, it isn't able to correct teeth that need to be rotated or a person's bite. On the other hand, traditional braces and clear braces can correct everything from severe orthodontic problems, such as severe overcrowding and jaw misalignment, to minor problems such as gaps between teeth or slight overcrowding of the teeth.
Want to Correct Your Smile? Schedule a Consultation to Discuss Orthodontics for Adults
Interested in correcting your smile? If so, call us at OrthoCare Orthodontics to schedule a consultation. Our comprehensive orthodontic consultation will help you discover what type of treatment can be used to help you improve your smile. During the consultation, we will take a series of x-rays and digital photos, conduct an oral examination, and talk with you to see what your expectations are. Then, we will be able to provide you with personalized treatment recommendations to help you get the smile you have always wanted.